Who are we?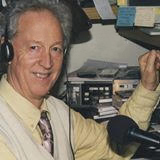 We are Fairfield Educational Radio, a nonprofit noncommercial radio station on the campus of Maharishi International University (MIU) in Fairfield, Iowa, USA.
All of the students and faculty of MIU practice the Transcendental Meditation (TM) technique to develop their inner potential and enjoy the benefits of meditation such as greater creativity and improved academic performance.
Our call letters are KHOE. KHOE was licensed by the FCC to broadcast at 90.5 MHz in 1994 with a transmitting power of 100 watts.
What do we broadcast?
World Radio is our calling card. Music from around the world representing numerous cultural and ethnic groups from many countries is played on KHOE in the spirit of "Vasudhaiva kutumbakam" (The World Is My Family). Maharishi International University is home to students from over 60 countries who contribute music, poetry and literature from their homelands to bring a rich variety of educational entertainment to our community here in the heartland of America. Student musical presentations, including good old American music, fill the airwaves with new programs weekly.
KHOE also broadcasts Maharishi Gandharva Veda℠ music 24 hours/day, 7 days/week on a special sideband. You can subscribe to this service for pennies a day, bringing good health, harmony and good fortune into your home or office.For those living in the Fairfield area, for more information call 641-469-KHOE.
Community Service
Community service is also a feature of KHOE. KHOE serves the community with local entertainment and community events announcements, as well as special celebrations and holiday programs.